Custom Home Builder Northern Neck VA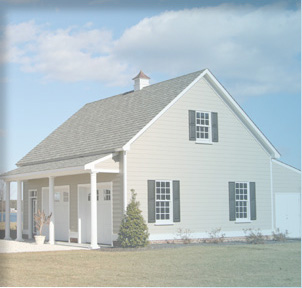 Building Homes That Exceed All Expectations
Established in 1999, by first cousins Adam Duryea and David Nova, Coastal Builders have become the builder of choice for home buyers and owners looking for a detail-driven builder of custom homes and home remodels and renovations. Both Adam and David have extensive hands-on experience in every aspect of custom home building. David is a third generation contractor with background in residential and commercial construction and renovations.
Best custom home builder
Coastal Builders offer the residential marketplace our broad experience, proven track record and our highly successful team approach to building homes of superior craftsmanship. From the beginning, Adam and David have followed one simple principle: Building homes that Exceed All Expectations while developing great working relationships with their customers before, during and after the building process. "It's very important to us that we truly listen to our clients' wants, needs, and concerns".
Residential Contractor on the Middle Peninsula
Whether you choose to build an existing plan or develop your own unique design, each home is carefully tailored to fit the individual needs of each homeowner. Coastal Builders take extreme pride in bringing each client's vision to life. Customizing every detail is Coastal Builder's specialty.
Adam and David credit their success to the professionalism and willingness of every subcontractor to exceed the homeowner's expectations. Adam and David are directly involved, and hands on with every home from the early stages to the completion, it takes a first rate team effort, to achieve their success. They rely on their expertise, experience and passion to do whatever it takes to get the job done, done right, on time and on budget.
Adam and David are consistently striving to go beyond what is customarily expected of a home builder. Coastal Builders is proud to have some of the best architectures in the business working with them. Their philosophy and team approach has proven to be a great recipe for success. Adam and David's goal is to ensure that every customer they build a home for is so pleased with their experience that they provide Coastal Builder's with the highest compliment of all, a referral to a friend or family member.
In addition to the appreciation from owners, Coastal Builders has been honored with the People's Choice and Best Custom Home Awards presented by the Lancaster by the Bay Chamber of Commerce's 2012 & 2013 "By the Bay Parade of Homes".